We had friends over for dinner and drinks! it was delightful! we've got 5/8 vaccine doses between us and we sat on the balcony so it's cool? anyway it was great, remember the world when you could do this?
my brain's still half full, here's some disconnected thoughts:
burnout
I feel burned out, but I also feel like I've felt that way continually, with brief gaps, since I was about 20. I also feel like everyone around me has also felt that way the whole time too.
(that sounds like something you'd say if you were burned out! yeah yeah…)
"the worst parts of pop psychology… we all just decided to meme out single words to Name Things…" Sorry, maybe I'm languishing. The blessing and curse of labels.
The Quitting Economy - this is a bummer. And it makes you feel like more of a sucker if you find yourself doing work that's not going to help you get hired somewhere else.
I feel about the same with stoicism as I do about buddhism, which is to say: personally disenchanted, but there's probably a good core of truth there. People on the internet kinda no-true-scotsman it: I can imagine the response to this article being something like "nihilism? no way! it's not that nothing matters, it's that you get less tied to the things you're craving." Which is either a Grand Truth, or a way to hide behind an unattainable series of slogans.
I'm kinda just not that interested anymore! Do what feels good, I don't care.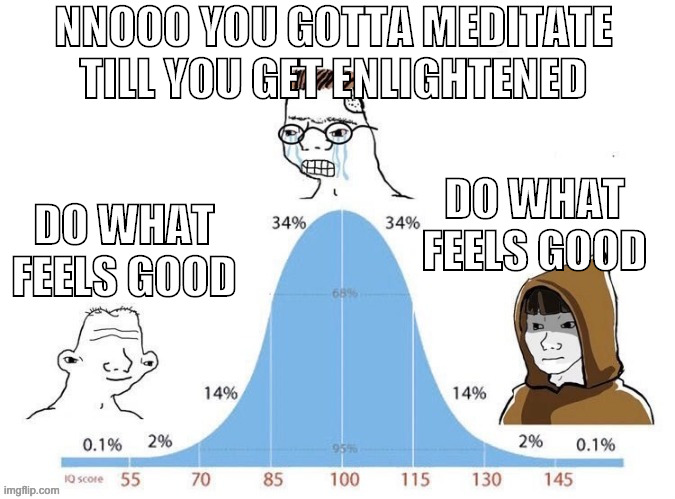 more bummers, sorry - though honestly it's not as much about the content of the article as the title. How does one think about having children when the future is so bleak – or at least closing in. it's not so bleak yet, but I feel like the best we can hope for them is about 80% of what we've got. Which is ok; the last year, we've had less than 80% of normal life and it's still been worth living.
---
blog
2023
2022
2021
2020
2019
2018
2017
2016
2015
2014
2013
2012
2011
2010